In general, fibromyalgia can have connections with various other disorders. There are some medications and steps available to alleviate problems related to these disorders.
In most of the fibromyalgia patients, pain is considered to be one of the common symptoms that are experienced.
In most of the cases, there are also other symptoms experienced along with pain. If we look at the pain, it is not something specific to a region in the body.
Fibromyalgia people usually experience widespread pain that is difficult to express. Some other common symptoms seen in fibromyalgia patients include fatigue, sleep problems, anxiety, stress, disturbance, etc.
There have been several studies made to identify the factors and details about the coexistence of fibromyalgia and TMJ in individuals. Sometimes both the conditions may be dependent on each other.
Temporomandibular joint pain – an overview
TMJ pain or disorder can be experienced due to various reasons. If a person can notice severe pain in the jaw region if you try to move the jaw, it can be a problem in TMJ.
The symptoms of pain can also be accompanied by various other symptoms such as crackling sound or stiffness in TMJ.
This problem can be something relating to bruxism. There have been cases where people have reported problems related to TMJ as an effect of a teeth-grinding or falling of teeth.
It is important that the problem should be treated as early as possible. For people with fibromyalgia, this pain can be so disturbing along with the other symptoms they have in their body.
It can also be an effect of some surgery or post-accident outcome. Unlike the olden days, there are many methods and treatments available to sort out problems related to TMJ.
The treatment becomes a little bit tricky when the patient experiences TMJ along with other symptoms of fibromyalgia.
Common medications available for TMJ and fibromyalgia
Below are some of the medications prescribed for problems related to trigeminal neuralgia. Depending on the condition of the patient, medication is provided.
The below medications are some of the seizure medications prescribed to patients who have TMJ. These medications are believed to provide enough relief to the patients.
Oxcarbazepine
Tegretol or otherwise known as Carbamazepine
It is important that the dosage of these medicines should be strictly followed. The above medicines can provide relief to some people but there is no strong evidence to provide the fact.
There have been cases where people have found serious side effects from these medications. It is also not approved by some of the doctors and medical practitioners.
For the pain that is experienced from TMJ, Narcotic painkillers are also prescribed by the doctors.
These painkillers are provided to extreme cases where they find it very difficult to continue with their day to day activity bearing the pain.
There is a high possibility that these painkillers can cause dependence and tolerance on the patients who have fibromyalgia problem.
The outcome of these medications will be very good providing a good relief to the patients. But ideal ways to treat problems with fibromyalgia should be natural.
Cannabis is considered to be one of the safest methods to treat problems related to fibromyalgia pain and other symptoms related to fibromyalgia.
Self-medication is not something that is advisable. But in order to experiment what works for you, you can try some of the natural methods to treat problems related to TMJ and fibromyalgia.
Relating fibromyalgia and TMJ
It is not always the case that fibromyalgia should be an outcome of TMJ disorder. There are various mysterious reasons to say why fibromyalgia can affect a person.
Considering the fact that fibromyalgia is a musculoskeletal disorder, there is a high possibility that one can experience fibromyalgia pain as an outcome of TMJ disorders.
This can have an effect on muscles in the neck region and jaw region. You should first thoroughly understand the cause of fibromyalgia and TMJ disorder with the help of your doctor and then proceed with medication for the same.
There are lots of factors to be considered before you start any treatment for TMJ disorder and symptoms of fibromyalgia.
The problems of fibromyalgia are commonly seen in women more than men. The reason is suspected to be because of vitamin and other mineral deficiency in the body.
Researchers say that magnesium deficiency in the body can also be one of the factors to get fibromyalgia.
Similarly, other deficiencies such as Vitamin B deficiencies can also be contributing factor along with iron deficiency.
These are identified to cause bruxism which will ultimately lead to TMJ disorders. Another fact to be considered here is the lack of a balanced diet. All these minerals and nutrients will be available in a balanced diet.
Things to do to alleviate symptoms of TMJ disorder
There are a few things that people can follow to alleviate symptoms of TMJ problems. In order to start working on relief, the first thing is to understand more about the problem.
Some of the below methods can be very helpful in providing relief from the condition.
Consuming Vitamin B supplements can be very helpful. Though vitamin B is something that is available as part of the food that we consume, it can also be taken from other supplements. Vitamin B is water-soluble.
Even if it is consumed in larger quantity it will be sent out of the body along with urine without creating any toxicity. This is helpful in regulating energy production in the body.
Jaw relaxing exercises can be very helpful for people who experience stiffness in jaw movement. You can practice providing mobility to your jaw muscles which can ultimately provide relief from TMJ disorders.
Dental medications can also be helpful in providing relief and sorting out problems related to fibromyalgia. If you plan to undergo orthodontic treatment for your TMJ issues, you can also consider practical treatments that can be helpful in day to day activities.
There are also treatments available to get relief from muscle pain in the TMJ region. You can consult your doctor to get more ideas and options for treating TMJ disorders.
Pin it if you find it helpful and to Keep notified with our new articles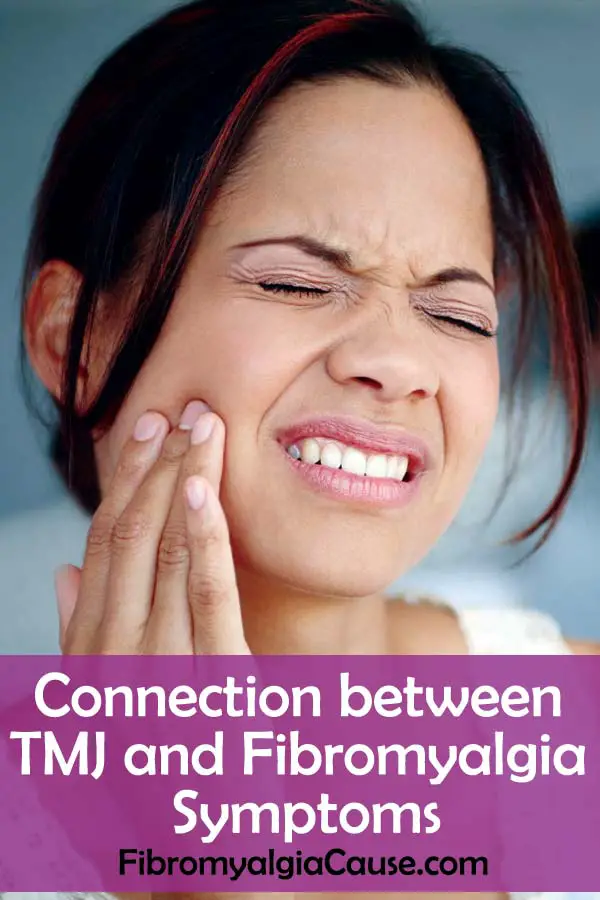 References:
http://www.sciencedirect.com/science/article/pii/S2255502114001758